Trading Places: Images of Commercial Dublin
Published on 3rd June 2022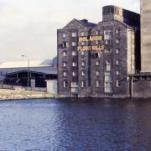 This gallery consists of images of commercial premises (e.g. small businesses, factories, banks) from the Dublin City Council Photographic Collection. We hope that these images will serve as memory triggers for Dubliners who may have worked or conducted business in these 'trading places'.
Further Resources
Dublin City Libraries has a wide range of sources on the social, political, and cultural history of Dublin, some of which are available online and some through the Dublin City Libraries network.
The Reading Room, Dublin City Library and Archive, Pearse Street holds a wealth of material on the history of Dublin, including books, pamphlets, journals, street directories, and almanacs.
The following online resources can be accessed free of charge at your local library. Ask library staff for information and assistance.
For further reading, consult the Library Catalogue.