Two titles by Edna O'Brien
Published on 12th May 2020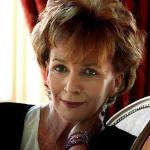 Today we are recommending two titles on BorrowBox by legendary Irish writer Edna O'Brien. O'Brien, (born December 15, 1930, Twamgraney, County Clare, Ireland), Irish novelist, short-story writer, and screenwriter whose work has been noted for its portrayal of women, evocative description, and sexual candour.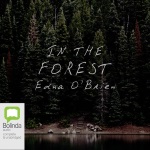 In The Forest is based on a horrendous true story of crime and terror that took place in Ireland in 1994. It's an exceptional example of how real life can be stranger than fiction. Set in the countryside of western Ireland, In the Forest centres on unwitting victims for sacrifice: a radiant young woman, her young son and a trusting priest, all despatched to the wilderness of a young man's unbridled, deranged fantasies. Beautiful descriptions and a great array of voices tell the story of a murderer and his crime, the place where it happened, and the people it happened to. The author does a great job at creating an intense atmosphere, and it will keep you at the edge of your seat with each chapter. O'Brien's riveting, frightening and brilliantly told novel reminds us that anything can happen when protection isn't afforded to either perpetrator or victim. The writing is excellent and the author manages to effortlessly hold the reader's attention.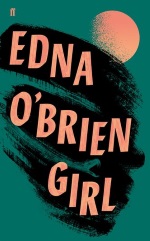 Girl. Captured, abducted and married into Boko Haram, the narrator of this story witnesses and suffers the horrors of a community of men governed by a brutal code of violence. Barely more than a girl herself, she must soon learn how to survive as a woman with a child of her own. Just as the world around her seems entirely consumed by madness, bound for hell, she is offered an escape of sorts - but only into another landscape of trials and terrors amidst the unforgiving wilds of northeastern Nigeria, through the forest and beyond; a place where her traumas are met with the blinkered judgement of a society in denial.
This novel is short and spare. It's the story of one girl's struggle to survive against all odds. The author fictionalizes the true story of the girls who were kidnapped by the Boko Haram in 2014. The news horrified the world at the time and yet the international community did little to help them. It's painful and challenging to listen to. It forces us to enter the dense jungle of pain, fear and trauma that the young girl Maryam experienced. A difficult read but I highly recommend it.
Access eBooks/eAudiobooks on your phone, tablet or reader. Once you have installed the app, search for Dublin in the 'Library' field provided and then sign in using your library membership card number and PIN.
Members of other library authorities will need to access BorrowBox using a different link.
Submitted by Geraldine H.