Children's Book Festival Competition for Schools
Published on 28th September 2023
Attention all teachers!  Competition Time!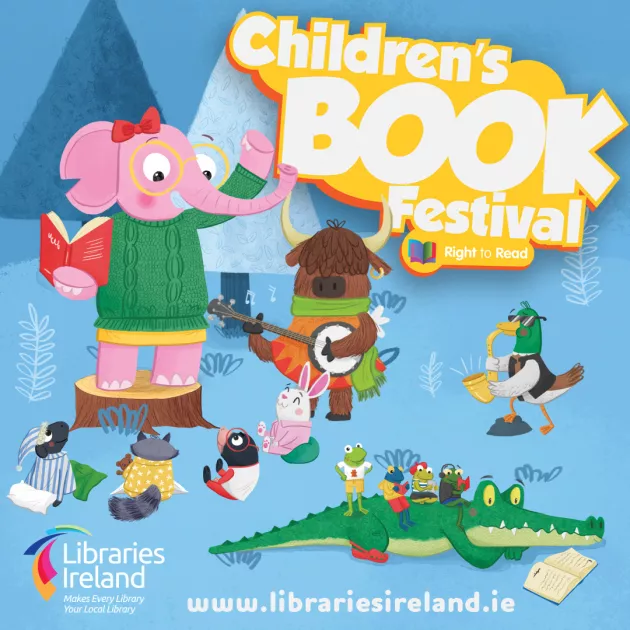 Enter the competition!
Enjoying a book for the national Children's Book Festival? 
Send a photo of the cover of the book to [email protected] along with some comments from your class about why they liked it. 
Please include the name of the school, class, teacher and the name of the library that you borrowed it from. 
We'll post them on the Dublin City Libraries Facebook pages! 
All entries from teachers will be entered into a draw for a set of books for the class.
Closing date October 31st.  Primary schools only.
Download Poster in English (PDF 726KB)| As Gaeilge (PDF 871KB).
Explore our staff picks for Children's Book Festival HERE from 1 October! 
Discover Irish Children's Books 
Why not explore our latest container of picks from Discover Irish Children's Books in conjunction with #CBF23.
 The aim of Discover Irish Children's Books is to highlight and celebrate Irish children's books.