Explore the Digital Repository of Ireland
Published on 11th May 2022
The Digital Repository of Ireland (DRI) is a national digital repository for Ireland's humanities, social issues and cultural heritage data. It contains multiple collections from some of the finest Irish institutions and opens a window to the many changes in Irish society over the last one hundred fifty years. There are three main collections in the DRI and I will now look at them in a little more detail. 
Jacob's Biscuit Factory Photographic Archive
Jacob's manufactured biscuits in Dublin for almost one hundred thirty years from 1880 to 2009, first in Bishop Street and they subsequently moved to Tallaght in 1975. The photographs reflect the company's history as a major employer in Dublin city and as a global exporter of biscuits. The images document changing factory processes and machinery, factory buildings and advertising material. The majority of their workforce were women and staff were well looked after. They had a swimming pool for staff and a doctor and a dentist were hired by the company offering free medical attention to staff.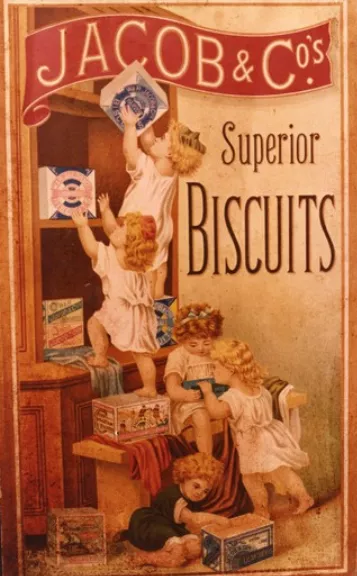 Fáilte Ireland Tourism Ireland Photographic Archive
This collection of photographs gives us a fascinating insight into the social history of Ireland over the last hundred years through its tourism. The photographs were taken by professional photographers employed by Bord Fáilte. They showcase everything from festivals and hotels to sporting events and venues. It documents how the nature of tourism has changed over the last century. Every county in the Republic Of Ireland is covered by the collection.
Royal Dublin Fusiliers Association Archive
The RDFA was established in 1996 to commemorate all Irishmen and women who volunteered, served and died in the First World War. The collection provides us with an absorbing insight into the lives and experiences of Irish people in the First World War. It includes letters written home by two brothers who both fought in the Gallipoli campaign and also at the Battle of the Somme. It also contains correspondence relating to the construction of the Irish National War Memorial in 1919.
More blogs
Digital Repository of Ireland Membership
Our Digital Repository Now Available Online
Submitted by John from Inchicore Library.