Libraries
Find, Reserve books & other items…
What's On at the Library
Blogs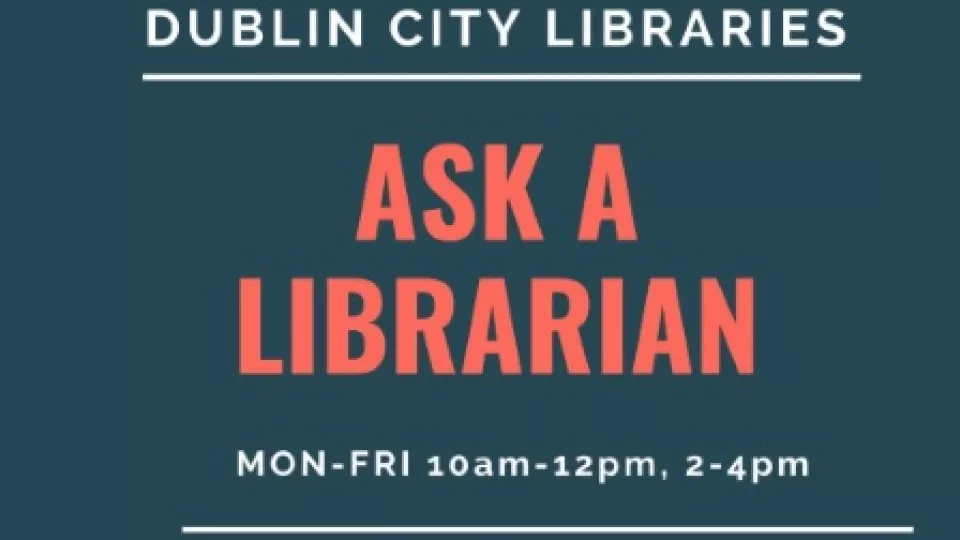 Monday to Friday, from 10am-12pm and 2-4pm, you can click on the icon on the bottom right of this page, type your question into the online chat box, and one our team will get back to you straight away.
Outside of these hours, leave a message and your email address and we'll get back to you.
See more
"Dublin City Libraries are trusted places that nurture curiosity so that opportunity, ambition and imagination flourish."
See more
Sign up to our Newsletter!