Sillogue Infrastructure Scheme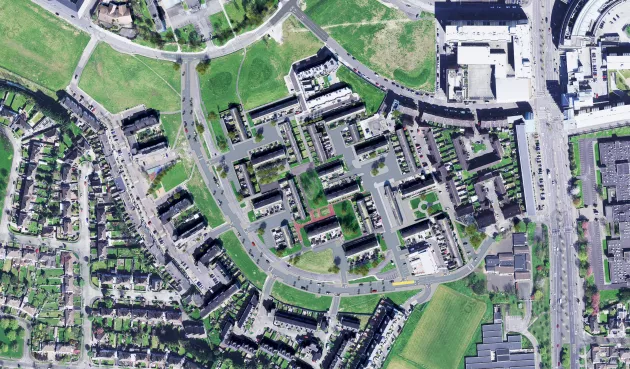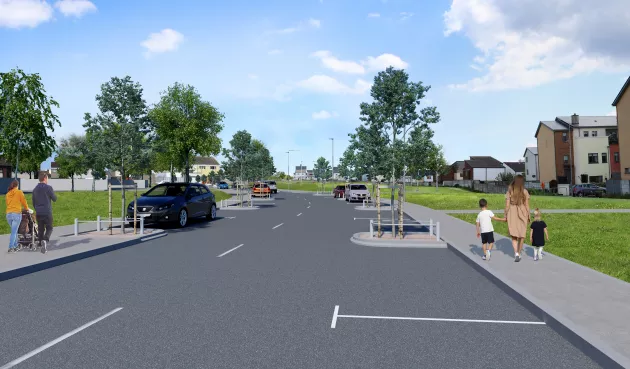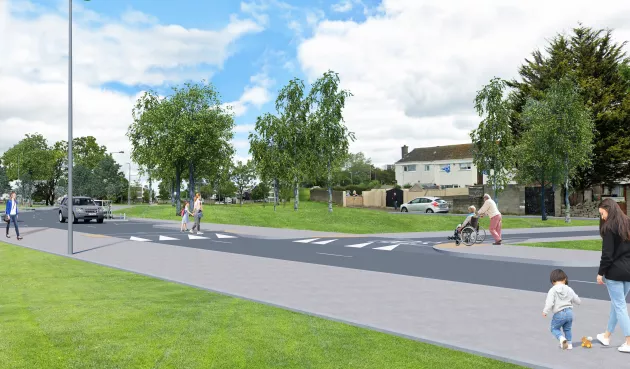 Works have commenced on the Sillogue Infrastructure Scheme in Ballymun.  This involves the extension of Gateway Crescent, realignment of Sillogue Avenue and upgrade of Sillogue Gardens. The sites will be located along Sillogue Avenue, within Sillogue Gardens and on Gateway Crescent.
The proposed roadworks will realign the existing road at Sillogue Avenue and connect it to Owensilla Terrace, extend Gateway Crescent to Sillogue Road and upgrade the utilities, footpaths and carriageways in Sillogue Gardens. The proposed scheme will improve connectivity within the Ballymun area and provide safer pedestrian facilities for the community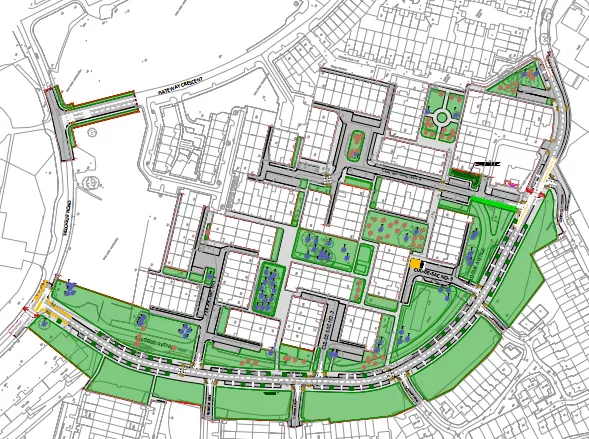 The proposed scheme includes:
Provision of new roadways and footpaths

Realigning the existing water mains network

Upgrade of the existing surface water and foul drainage network within Sillogue Gardens

Provision of new public lighting

Provision of new road markings, traffic signs, traffic signals, and traffic calming measures

Provision of

signalised

pedestrian crossings on Sillogue Avenue and at Sillogue Road

Provision of all necessary traffic management to complete the scheme safely

Landscaping including the planting of new trees
See below drawings for Scheme location and layout.
Contractor
Dublin City Council has engaged the following main Contractor for the works:
KN Circet, 
Cloverhill Industrial Estate, 
Cloverhill,
Clondalkin,
Dublin 22.
Phone:  (01) 457 5000
Fax     :  (01) 457 5001
Email :  [email protected]     [email protected]
Web : http://www.circet.ie
For further information or if any particular issues arise during the contract, please contact the KN Circet Liaison Officer, Michael Groarke  Stephen Donoghue mobile phone no. +353 (0) 85 887 4115 , 0858621586
Following suspension of works due to COVID-19 restrictions, works recommenced on site in April 2021 and the anticipated completion date is now mid-2023
Works are commencing in January 2021 and are expected to be completed by mid-2022. Working hours will be mainly 08:00-18:00hrs, Monday to Friday.  Occasional evening and weekend work (particularly at road junctions) may be required. Carriageway surfacing works (undertaken towards the end of the Project) will most likely be carried out at night-time or weekends.
Access to premises: pedestrian access to premises along the Scheme will be maintained at all times during the Works.  Vehicular access will be maintained as far as reasonably practicable.  When excavating the road outside individual premises, access will necessarily be temporarily interrupted. The contractor will liaise with those affected in advance of the work to minimize the disruption.
Similarly, access for emergency services, and refuse collection, will also be maintained
Vehicular passage: As the Works include for the full reconstruction and realignment of the existing carriageways, it will be necessary at times to operate a STOP-GO shuttle system during the Works.  Motorists are advised that this will inevitably cause some delay to both inbound and outbound trips during the full course of the Works
There will be a site compound set up in the green area to the west of the junction of Sillogue Road and Sillogue Avenue.  Access to the compound will be through gates on Sillogue Avenue and Sillogue Park.
Acknowledgement:
Dublin City Council apologises for any inconvenience caused and seeks the public's understanding and cooperation during the course of these Road Improvement Works.